Title: DMD Mars Mission
Developed by Focka Games
Publisher: Focka Games
Release date: 23 / Feb / 2018

Game Description

In the year 2081, humanity found a new mineral on Mars that became a key source of energy. The colonization of the red planet by greedy companies began immediately to exploit this resource, but some insects hidden in the land ships also traveled. to Mars and found a way to survive feeding on the new mineral that also caused them to mutate into creatures of colossal sizes and resistant to conventional weapons.

The new colonies that built the mines and facilities were surprised by this new plague of giant insects that in a matter of hours murdered all the workers.

DMD (Die Martian Die) is the company assigned to exterminate the insect pests that invaded the FKG-16 mining facility.

DMD Mars Mission is a Shooter in VR where you take on the role of Nilo Vásquez who together with his Mission Coordinator (Isabel Black) are in charge of ending the threat of bugs and exterminating the queen insect that generates and controls them, Isabel and Nilo they are a couple that will not only have to face the huge mutant creatures but also the hostile personality of both who risk each other's lives.
Features :
Full of action and intense combats.

.

9 stages and different types of weapons.

The game is designed to avoid "VR dizziness".

Superior visuals powered by the fabulous Unreal Engine 4 engine.

Dubbing and titles in English and Spanish.

Original Music created especially for the game by the producer Carlos Gómez (Marro Records).

Compatible with Oculus Rift and HTC Vive
Steam Page: http://store.steampowered.com/app/758020/DMD_Mars_Mission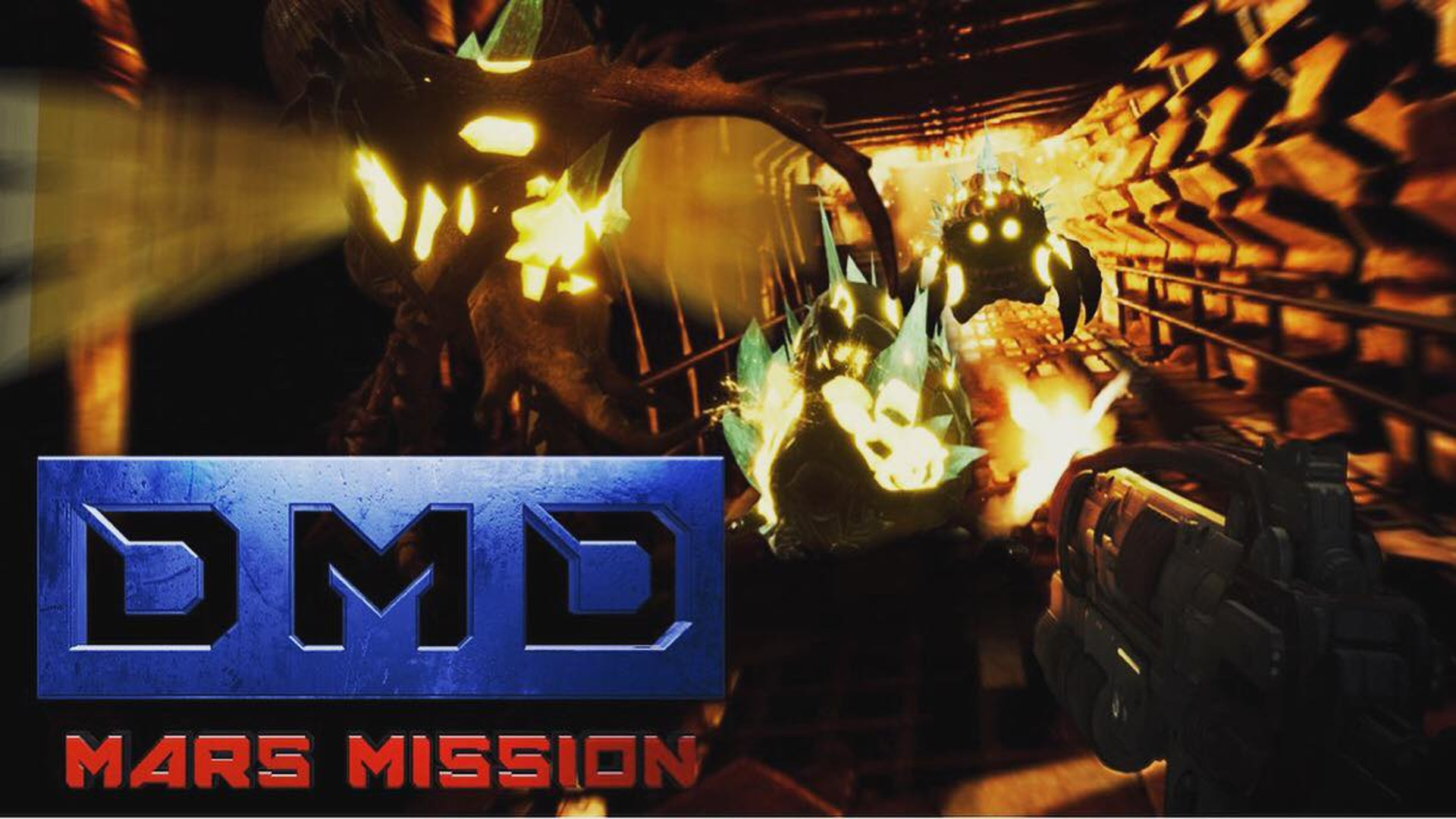 Game Trailer
English Language Trailer : https://www.youtube.com/watch?v=Uc1NhkMZM5U
Trailer con Doblaje en Español : https://www.youtube.com/watch?v=fkMnciXF9nE
Download English Trailer (mp4 format) : Download
Launch Trailer : https://www.youtube.com/watch?v=m4RTbAkYKAY
Gameplay Videos
Screenshots
10 Screenshots : Download
Awards
Best PC and VR Game Concurso Nacional de Videojuegos MX 2017 endorsed by ESA
Fockagames Bio
FockaGames is a video game studio created in October 2016, the team is made up of 3 people and several external collaborators. Our goal is to do our best to create fun and AAA quality games.
This effort was reflected in December 2017 when with DMD Mars Mission (our first videogame) we won the first place in the category "Best PC and VR Game" and the second place as "Best game of the year" in the national videogame contest MX endorsed by ESA.
Web Page: http://fockagames.com
Twitter : @fockagames.com
Facebook : https://facebook.com/fockagames
Instagram : @fockagames.com
Contact : contact@fockagames.com
FockaGames Logos: Download
Back to FockaGames.com